Check out our Free FMLA
Eligibility Advisor Here!

FMLA Laws in Arizona
---
State Employees
Medical and family leave are only applicable to employees in "state service." Excluding elected officers and appointed members of boards and commissions in the executive branch.
Sick Leave
Accrued paid sick leave is used for absence due to:
An employee's own illness or injury.
Disability due to pregnancy, childbirth, miscarriage or adoption.
Examination or treatment by a licensed healthcare provider.
Illness, injury or medical treatment by a licensed healthcare provider for an employee's spouse, dependent child, or parent.
Dependent child is defined as a natural, foster or adopted child.
Parent is defined as a birth or adoptive parent, step-parent, foster parent, grandparent, parent-in-law, or someone "in place of a parent."
Sick leave may not exceed 40 hours per calendar year. An agency may request documentation to support the need for sick leave.
Leave for a Serious Health Condition
If an employee's circumstance qualifies as FMLA leave, before taking FMLA leave without pay:
An employee must first exhaust all accrued sick leave and annual leave when an employee's own health condition requires the leave.
An employee may use sick leave and then must exhaust all annual leave when taking leave to care for a family member.
Parental Leave
An employee may take up to 12 weeks of parental leave for childbirth, miscarriage, abortion or adoption of children.
An employee may use any combination of annual leave, sick leave, compensatory leave or leave without pay.
An employee shall not be forced to spend all of their sick, annual or vacation leave before taking "leave without pay".
At the end of parental leave, an employee is entitled to return to his or her previous job. If the position no longer exists, a reduction-in-force may be conducted.
Donated Leave
Family members working in a state agency, and employees working within the same agency as an employee, may donate leave to that employee.
Donated leave can be used for an employees "seriously incapacitating illness or injury" or to care for a family member after the employee's own sick and annual leave has been exhausted.
Maximum leave allowed is six consecutive months for each qualifying occurrence.
Bereavement Leave
Time allowed: 24 work hours, or 40 hours (if the employee must travel outside of Arizona for the funeral) for the death of:
Spouse, parent (as defined above), father, mother, brother, sister, brother-in-law, son-in-law, sister-in-law, daughter-in-law.
Child—defined as: natural, adopted, foster, step-child or grand-child.
Continuation of Benefits
When on leave without pay, an employee may opt to continue to participate in the health benefit plan (as long as they pay both the state and employee contribution) for:
A maximum of 30 months for health related leave.
A maximum of 6 months for non-health related leave.
Military Leave
When an employee requests absence without pay for military leave:
He/she must submit a copy of orders for duty.
Maximum leave is 240 work hours in any two consecutive years.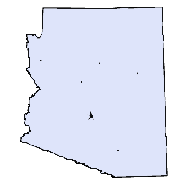 Check out our Free FMLA
Eligibility Advisor Here!