Check out our Free FMLA
Eligibility Advisor Here!

Colorado FMLA
---
State Employers
Administrative rules govern the granting of sick leave, leave for pregnancy, and care of a sick immediate family member for an employee. Administrative rules also govern family leave for adoption, birth or the serious illness of an immediate family member. These rules cover state employees with at least one year of service and 1,250 hours worked in the year before leave begins. Calculation of the 1,250 hours includes periods of paid leave and overtime.
Sick Leave
Personnel rules and administrative procedures grant an employee sick leave for medical examination and treatment. Employees may also use accrued sick leave for the health needs of:
An employee's child under the age of 18 or incapacitated adult child.
An employee's parent.
An employee's spouse.
An employee's legal dependent; or
Anyone living in employee's household for whom the employee is the primary care giver.
Certification May Be Required
Employees must request leave on an authorization form with as much advance as possible. The request-for-leave should take into consideration employee's privacy rights as well as employer's need to know if condition qualifies for FMLA.
Fitness-to-Return Certification
A fitness-to-return certification may be required for absences of 30 or fewer days when it is a business necessity given the nature of the condition in relation to the assignment. It cannot be required for those taking intermittent family/medical leave.
Substitution of Leave
All accrued personal leave must be used before using unpaid leave for the remainder of family/medical leave.
All other types of leave run concurrently with family/medical leave.
Other types of leave do not extend leave time.
If all paid leave had ben exhausted and employee is still unable to return to work, unpaid leave may be granted or the employee may be administratively separated by written notice.
Protection from Discharge
If family/medical leave and/or short-term disability leave apply, an employee may not be administratively discharged. If an employee is terminated because of a physical inability to perform the job, the employee must be placed on departmental re-employment list for referral upon recovery.
Family Leave
An employee with a minimum of one year of full-time service must be provided up to 520 hours of family/medical leave in a fiscal year. Family/medical leave may be granted to eligible employees for:
The birth and care of employee's child within one year of birth.
Placement and care of adopted or foster child within one year of placement.
A serious health condition of employee's parent, child, spouse for physical care or psychological comfort.
An employee's own health condition.
Notice Requirement
When the need for leave is foreseeable, an employee most provide at least 30 days' written notice, or as soon as practicable.
Certification Requirements
The employee must provide proper medical certification to the employer. If the employee fails to do so, the leave is not deemed family/medical leave and the employee is not covered under these provisions.
Continuation of Benefits
Benefits coverage will continue while employee is on family/medical leave.
If the employee is on paid leave, premiums will be paid through payroll deduction.
If the employee is on unpaid leave, the employee is responsible for paying premiums according to benefits and payroll procedures.
Intermittent Leave Permitted
In situations where there is a serious health condition and it's medically necessary, family/medical leave may be used on an intermittent basis or with a reduced schedule.
Reinstatement
When an employee returns to work after family/medical leave, he or she must be reinstated to the same or equivalent position including pay, benefits, schedule and other working conditions. If employment would have otherwise been terminated due to performance, layoff or end of an appointment, employee does not have restoration rights.
Bereavement Leave
An employee may take up to 40 hours of paid leave at the time of death of a family member. The decision to grant leave and the amount of leave is determined by the relationship to the deceased and the distance and travel time needed.
Military Leave
Members of the National Guard, military service or National Disaster Medial Service are granted up to 15 paid workdays in a calendar year. After exhaustion of the 15 days of paid leave, the employee may use paid leave or annual leave.
Unemployment Insurance
Colorado's unemployment compensation law, the Employment Security Act, allows full benefits to be paid to employees who are separated from a job because a member of the immediate family require the employee to care for that person due to an illness or disability and that care extends for a period of time greater than the employee's medical leave, absence policy or FMLA leave. This is allowed under the following requirements:
The employee informed the employer, if the employer requires the employee to give notice of the condition of the employee's immediate family member, and;
when requested, the employee provides a competent statement verifying the condition of the immediate family member.
All Employers
Adoptive Parents Leave Act
This is applicable to both public and private employers with one or more employees. It requires employers who permit maternity or paternity leave for biological parents following the birth of a child to make that benefit available to adoptive parents as well.
Biological and adoptive parents shall be granted the same period of leave.
Other benefits, such as job guarantee or pay, also must be available to adoptive parents and birth parents on an equal basis.
Parental Involvement in K-12 Education Act
Employers with at least 50 employees must provide unpaid leave for non-supervisory workers to attend parent-teacher conferences and other activities for the educational progress of their children.
The law exempts businesses in which such leave could endanger the health and safety of others.
Leave is limited to six hours a month and 18 hours per academic school year, and may be taken in three (or less) hour increments.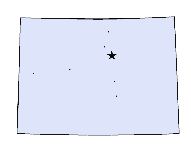 Check out our Free FMLA
Eligibility Advisor Here!