Check out our Free FMLA
Eligibility Advisor Here!

Florida FMLA
---
Note: Florida's state leave laws only apply to state employees.
Parental & Family Leave
State employees are entitled for up to six months of parental or family leave according to state law for the following conditions:
Pregnancy of the employee or the employee's spouse.
Adoption of a child by the employee.
A serious family illness which includes:

Accidents.
Diseases or conditions which possess imminent danger of death.
Hospitalization involving an organ transplant.
Limb amputation or procedures with similar severity.
Mental or physical conditions requiring in-home care.
Leave Approval Mandatory
It is illegal for the state to refuse to grant a career service employee six months of unpaid parental or family medical leave. The employee must notify their employer with a doctor's certification of the date which their leave will start, and a request of leave for a serious health condition of an employee's child, parent or spouse must be approved by the employer.
Employees may use accrued annual leave for parental or family leave if they wish, and cannot be denied use of accrued paid sick or family sick leave for any reason deemed necessary by a physician or established by a policy. The state may also not require career civil service employees to take leave.
Returning from Leave
Employees must be reinstated to the same job or equivalency (equal position, pay, seniority, retirement, fringe benefits and other service credits) upon returning from leave. If the employee activated paid leave anytime during their leave, the employee must be allowed to accrue all benefits granted under paid leave status.
School Activities and Family Responsibilities Leave
For the following activities, state employees are granted one hour of administrative leave per month:
Local activities involving preschools and kindergartens through high schools.
Visitation of children in day care centers.
Local school activities (tutoring, guest speaking, career-day activities, etc.).
Employees may also be granted family leave without pay for a period not exceeding 30 calendar days (providing the leave has minimum impact on the employee's work unit) for "family responsibilities", which are:
Caring for aging parents.
Involvement in settling parents' estate upon death.
Relocating dependent children into schools.
Visiting family members in places that require extensive travel time.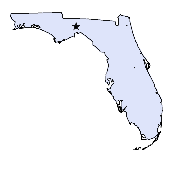 Check out our Free FMLA
Eligibility Advisor Here!