Check out our Free FMLA
Eligibility Advisor Here!

Louisiana FMLA
---
Private and Public Sector Employees:
Maternity Leave
Louisiana has a "Prohibited Discrimination in Employment Law".
The law requires all employers (both public and private) who have with more than 25 employees to treat pregnancy, childbirth, and related medical conditions as they would any other temporary disability.
Under this law, however, an employer is not required to provide a female employee leave beyond six weeks due to a normal pregnancy, childbirth, or related medical conditions.
An employer does not have to provide an employee with health insurance coverage for the medical costs of pregnancy, childbirth, or related medical conditions.
Section 23-342 of the law says that it is unlawful for an employer to refuse a female employee affected by pregnancy, childbirth, or related medical conditions to:

Take a leave on account of pregnancy for a reasonable period of time, provided such period shall not exceed four months. Such employee shall be entitled to utilize any accrued vacation leave during this period of time.

The state interpretation of the above parts of the law to mean that for normal pregnancies, a female employee may take up to six weeks of leave.
Women who experience complications during pregnancies may take up to four months of leave.
Women who need the extended amount of leave must have their problems documented by a physician.
School Leave
Louisiana has a special law called "The Louisiana School and Daycare Conference and Activities Leave Act."
The above law says that an employer may grant an employee leave for up to 16 hours of leave per year to "attend, observe, or participate in conferences or classroom activities related to the employee's dependent children…at the child's school or daycare center, if the conferences or activities cannot be scheduled during the non-work hours of the employee."
Employees must give reasonable notice of the leave.
Employees must make a "reasonable effort" when scheduling the leave as so not to cause undue disruption of the employer's business.
First Responders
Employers must grant 15 days of leave for performing the duties of first responder to an emergency or disaster.
The emergency or disaster response must be as directed by the Governor's Office of Homeland Security and Emergency Preparedness.
Employers must reinstate employees returning from first responder leave to their original--or similar--positions.
Public Sector Employees:
Leave for Bone Marrow Donation
Employees must provide paid leave for the purpose of donating bone marrow.
The employee may determine the length of leave.
The leave cannot exceed 40 hours without the employer's consent.
The employer is entitled to verification of the leave's purpose and length from a physician.
If an employee is found to be an unsuitable donor, the employee does not forfeit leave taken before the unsuitability was determined.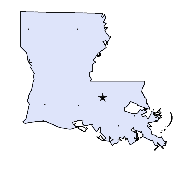 Check out our Free FMLA
Eligibility Advisor Here!