Check out our Free FMLA
Eligibility Advisor Here!

Massachusetts FMLA
---
All Employers
Birth or Adoption of Child
Private sector employers with more than six employees must provide female, full-time employees with at least eight weeks of unpaid maternity leave.
All public sector employers must provide female, full-time employees with at least eight weeks of unpaid maternity leave.
An employee must have completed an initial probationary period and worked for the same employer for at least three consecutive months to be eligible for maternity leave.
If the employer has not established a probationary period, the employee must have worked for the employer for at least three consecutive months.
Employees must give two weeks' notice of anticipated leave date and that she expects to return to her job.
Leave must be granted for pregnancy, miscarriage, abortion, childbirth and recovery.
Unpaid maternity leave must also be provided for the adoption of a child under 18 years of age or adoption of a mentally or physically disabled person under the age of 23.
The employer must pay for the benefits associated with maternity leave if the employer pays benefits for other types of temporary disability.
Reinstatement
Employers may request certification that the employee is physically able to return back to work.
The employee's position must be held open while the employee is on leave. If needed, the employer may temporarily fill the position.
If the employer must fill the position on a full-time, permanent basis, it must show that the replacement constituted a business necessity.
If the employee has been replaced, she must be offered a position that is equivalent in pay and benefits to the position held before taking leave.
Private-Sector Employers
Leave for Certain Family Obligations
The Small Necessities Leave Act provides a total of 24 hours of unpaid leave in any 12-month period to private-sector employees, for the following reasons:
To participate in school activities directly related to the education of an employee's child (as defined by FMLA).
For medical or dental appointments for the children of employees.
For medical, dental or routine elder care appointments for an elderly relative.
An employee may be required to or choose to use accrued paid leave for any leave taken under this provision. However, employers are not required to provide sick or medical leave if the employer would not normally provide such leave. The leave may also be taken intermittently or on a reduced leave schedule.
If the leave for family obligations is foreseeable, the employee must provide 7 days notice before the start of the leave. If the leave is unforeseeable, the employee must provide notice as soon as reasonably possible. Employers may require certification of the employee's need for leave.
Veterans Leave
Employees who are veterans or members of a department of war veterans are entitled to leave, with or without pay, to participate in Veteran's Day or Memorial Day services in their community.
Employees who are essential to public health or safety, or are responsible for the safety and security of the employer are exempt from Veterans leave provision.
Victims of Crime Leave
Employees who are victims of a crime and are required to appear in a court case cannot be penalized by the employer for absence from work if the employer is given advanced notice of the absence.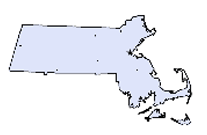 Check out our Free FMLA
Eligibility Advisor Here!