Mississippi FMLA
---
Public-Sector Employers (Miss. Admin. Code 46 000 001)
The Mississippi State Personnel Board has adopted family and medical leave regulations that are almost identical to the FMLA with a few exceptions. All state agencies are covered as employers under the FMLA.
Major Medical Leave (Miss. Code § 25-3-95)
Major medical leave for an employee's own illness or injury or that of an immediate family member may only be used after the employee has used one day of accrued personal or compensatory leave.
If the employee does not have accrued paid leave, then one day of leave without pay must be used.
Medical leave may be used for regularly scheduled visits to a doctor or hospital for treatment of chronic conditions, without prior use of personal leave.
An employee may use up to 3 days of medical leave for the death of an immediate family member.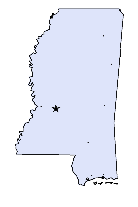 Check out our Free FMLA
Eligibility Advisor Here!