Check out our Free FMLA
Eligibility Advisor Here!

Montanta FMLA
---
All Employers
Pregnancy Nondiscrimination
It is unlawful:
To terminate a women's employment because of pregnancy.
To refuse to grant a reasonable leave of absence for pregnancy related reasons.
To deny an employee the use of accumulated disability or leave benefits to which she entitled when the employee is disabled by pregnancy (though employer may require medical certification to verify the need for leave); or
To require that an employee take mandatory maternity leave for an unreasonable amount of time.
Reinstatement
An employee who expresses intent to return to work at the end of maternity leave must be given back her original job or equivalent pay and seniority, retirement, fringe benefits and other service credits.
A private employer does not have to reinstate an employee after maternity leave if "the employer's circumstances have so changed as to make it unreasonable or impossible to do so."
Public-Sector Employers
Montana provides:
Six weeks of maternity leave for birth mothers employed by the state.
15 days of paternity leave for birth fathers or adoptive parents.
15 days of other leave for family illness or death.
State law applies to state employees not covered by FMLA.
Employees working for FMLA-covered state agencies often find broader protection under federal law. State employees may secure some greater or additional benefits under state law regarding funeral and death leave because such leave is not covered under FMLA and the state's definition of "immediate family" is broader than the federal law's definition.
Eligibility
Any Montana state agency, defined as any legally constituted department, board or commission of state, county or city government or any political subdivision of the state, is covered by Montana law.
Montana state employees with permanent status are eligible for leave under Montana leave law.
Elected state, county and city officials, schoolteachers, independent contractors and those contracted to perform personal services are not covered under Montana leave law.
Family and Medical Leave
State employees may use accrued sick leave for:
Their own illness, injury, medical or maternity-related disability, parental leave, quarantine, or medical, dental or eye care appointments.
"Care or attendance to" immediate family or, at the agency's discretion, another relative, until other provisions can be made.
The death or funeral of a member of the immediate family, or another person at the agency's discretion.
"Immediate family" is defined as the employee's spouse and any member of the employee's household, or any parent, child, grandparent, grandchild, or corresponding in-law.
Maternity Leave
A reasonable period of maternity leave is provided to state employees.
Six weeks after the birth of a child is considered reasonable under.
Montana law. Additional maternity leave may be requested if necessary.
Leave may also be requested by female employees for a pregnancy-related disability that occurs before the birth of a child. Advance notice may be required.
If maternity-leave after the birth of a child is less than six weeks, no medical certification is required.
If more than six weeks is requested for maternity leave, medical certification may be required stating why the additional leave is necessary.
Paternal Leave
For parental leave:
State employees may take up to 15 days for the adoption of a child, or for fathers, the birth of a child.
State employees may use sick leave, annual leave, compensatory time or leave of absence with pay.
Documentation may be required (For example, an affidavit of intent to adopt may be used.
The employer may opt to extend additional leave.
The employer may determine that requested leave is unreasonable and if so, will give the employee a written explanation of its determination, indicating how much leave would be approved.
Employees may not use sick leave until they've been employed for 90 calendar days.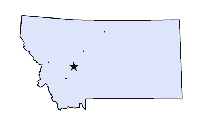 Check out our Free FMLA
Eligibility Advisor Here!