Check out our Free FMLA
Eligibility Advisor Here!

New Hampshire FMLA
---
All Employers:
All employers in the state of New Hampshire are required to grant unpaid leave to an employee who is the victim of a crime, so that the employee can attend court or other proceedings associated with the prosecution of the crime.
Employees may use accrued paid vacation, personal or sick leave if they choose.
Employees must provide their employer with a notice for each scheduled hearing, conference or meeting given to the employee by the court or other agency.
Public-Sector Employers:
All employees of state employers may use accrued sick leave for absences due to:
An illness or injury to the employee
A physician's indication that the employee's presence exposes other employees to contagious diseases that may endanger their health
Medical and dental appointments (with prior approval)
A death in the employee's "immediate family" (defined broadly to include all in-laws).
Up to five sick days per year may be used to care for dependents residing in the employee's household or for a death in the employee's immediate family. Leave won't be counted against bonus computations.
State employers may place employees on sick leave when, in their opinion, the employee appears to be in a physical condition that would prohibit him or her from fulfilling assigned duties.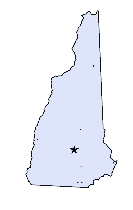 Check out our Free FMLA
Eligibility Advisor Here!