Check out our Free FMLA
Eligibility Advisor Here!

Ohio FMLA
---
Parental Leave
Full and part-time permanent employees who work 30 or more hours per week are entitled to up to 6 weeks of leave for birth or adoption.
An employee must be the biological or legal guardian of the child, and live in the same household as the child.
Leave may not be more than 6 continuous weeks, which include 4 workweeks or paid leave for full-time employees and a pro-rated amount of paid leave for part-time employees.
There is a 14-day waiting period during which employees will not receive paid leave.
During the remaining four weeks, employees will receive 70% of their base rate of pay.
Accrued sick, personal, or vacation leave, or compensatory time balances, may be used during the 14 day waiting period and to supplement the 70% of pay to give the employee 100% pay during leave.
Parental leave is counted against FMLA entitlement.
If an employee is eligible under FMLA the employee is entitled to use the provisions of either the FMLA or state law, whichever is more generous.
Sick Leave
Permanent full-time or part-time state employees may use sick leave for personal illness, pregnancy, injury, and exposure to communicable disease. Sick leave may also be used for an illness, injury or death of immediate family members. Verification for need for leave may be required.
Personal Leave
Full-time state employees will accrue 32 hours of personal leave per year, if they are exempt from collective bargaining law. Such leave may be used for any personal reason.
Organ Donor Leave
A full-time state employee may take up to 240 hours of paid leave each calendar year for organ donation, or 56 hours for bone marrow donation.
All Employers
Military Leave
If an employee believes his or her rights have been violated after returning from active duty, the may file a claim under the federal Uniformed Services Employment and Reemployment Rights Act, in state court.
The Ohio Military Family Leave Act:
Employers with 50 or more employees must provide up to the lesser of 80 hours or 10 days of annual unpaid leave.
Leave must be extended to an employee who has a spouse, parent or child or former ward who is a member of the armed services and was injured while on active duty.
Employee must have been employed for at least 12 consecutive months and at least 1,250 hours in the 12 month immediately preceding the start of leave.
The employee may take leave no more that two weeks prior to the deployment date, or one week after.
Employee must provide at least 14 days notice prior to taking leave due to a call to active duty.
Employee must provide at least 2 days notice prior to taking leave due to an injury or hospitalization.
If the serviceman's injury is critical or life threatening, no notice is required.
The employee may require certification from the appropriate authority.
The employee must continue benefits for the employee during leave, with the same level of employee contribution.
The employee must be restored to the same or equivalent position.
The employee may be required to exhaust all other forms of leave before taking military leave.
Pregnancy Leave
According to state law, it is unlawful to terminate an employee "because of pregnancy or a related condition without just cause."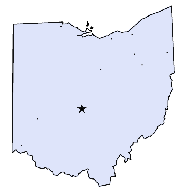 Check out our Free FMLA
Eligibility Advisor Here!