Check out our Free FMLA
Eligibility Advisor Here!

Oklahoma FMLA
---
Public Sector Employees
Family Leave
Oklahoma's Family Leave Law follows the Federal FMLA.
In addition, the law allows state employees to charge time lost to FMLA leave to.

Leave without pay.
Accumulated sick or annual leave.
Sick or annual leave donated by other state employees.
A combination of those leaves.
Shared Leave
Employees can donate annual or sick leave to eligible fellow state employees.
To be eligible to receive leave, employees must meet one of the following conditions:

Must be eligible for and require sick leave
Must be suffering from, or have a relative or household member suffering from, an extraordinary or severe illness, injury, impairment, or physical or mental condition which has caused (or is likely to cause) the employee to take leave without pay or to end employment;
Must be affected by a presidentially declared national disaster in Oklahoma for six months after the disaster was declared, if as a result of the disaster, the employee or the employee's spouse, relative, household member, or home suffered injury or damage.

In addition, the employee receiving leave must.

Be a permanent classified employee with over six months of continuous service with the state
Have used, or will have used all paid leave available
Have been found to be eligible by the chief administrative officer.

The chief administrative officer will decide the amount of donated leave, and will require medical certification of the leave.
An employee can receive no more than 261 days of donated leave, and will be paid his or her regular rate of pay while on donated leave.
National Disaster Leave
If an employee is affected by a presidentially declared national disaster, he or she may be granted leave with pay for not more than 15 working days.
The above leave is granted at the discretion of the appointing authority.
"Affected" is defined as:

Physical injury to the employee or a relative as well as.
Destruction of the employee's home.
Destruction of the home of a relative of the employee.
Organ Donor Leave
State employees are entitled to up to five days of leave to serve as a bone marrow donor.
State employees are entitled to 30 days to serve as a human organ donor.
The employee will receive base pay during the leave, and benefits and seniority accrue as though there was no absence.
The employee must provide written verification of the purpose of the leave.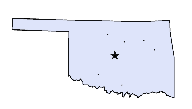 Check out our Free FMLA
Eligibility Advisor Here!