Check out our Free FMLA
Eligibility Advisor Here!

South Carolina FMLA
---
Public and Private Sector Employees
Maternity Leave
South Carolina law does not dictate length of maternity leave, except in cases where an employer has 15 or more employees. In such instances, leave is to be granted in a non-discriminatory manner.
All policies and practices applying to disability must be applied identically to conditions related to pregnancy, miscarriage, childbirth, and recovery.
An employer must make reasonable accommodations for an employee with a disability unless impracticable.
Organ Donation Leave
Employers with 20 or more employees may grant paid leave to employees choosing to donate bone marrow.
An employer must agree to any leave extending 40 work hours.
State Employers
Sick Leave
State employees are entitled to 8 paid sick days annually to care for immediate family.
Immediate family includes: spouse, children and any of the following relatives of either spouse: parent, sibling, grandparent, legal guardian and grandchild (if the employee lives with and is the primary caretaker of the child).
Employees may use state and federal law to obtain greater leave benefits.
Adoption
State employees are entitled to 6 weeks of accrued sick leave to care for a child upon adoption. The employee must be the person primarily responsible for the care and nurturing of the child.
Emergency or Extreme Hardship
A department or agency head maypermit an employee to use the rest of his or her annual leave in cases of extreme hardship. To qualify, an employee must have exhausted all sick leave and 30 days of accrued annual leave.
If a permanent or full-time state employee suffers an attack while on duty, the employee must be granted administrative paid leave rather than sick leave. The period of leave may not exceed 180 calendar days.
Donated Leave
State employees who have accumulated more than 15 sick days may donate the days to a pool for state employees with personal emergencies.
A personal emergency is defined as catastrophic and debilitating medical situations, severe disabilities or accident cases, family emergencies or other hardships potentially causing extended absence and pay loss.
An agency director determines leave recipients and such decision cannot be disputed.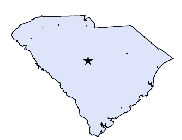 Check out our Free FMLA
Eligibility Advisor Here!