Check out our Free FMLA
Eligibility Advisor Here!

FMLA Laws in Texas
---
State Employees
Employees meeting FMLA eligibility requirements are entitled to FMLA leave as specified by federal law. (12 month or more of service and 1,250 or more hours during 12-month period prior to leave.) When taking FMLA leave, an employee must use all vacation and sick leave before using unpaid leave, except in cases of disability or worker's compensation.
Parental Leave
Under Texas law, state employees may take 12 weeks of parental leave even if they don't meet eligibility requirements
State parental leave is intended for the birth or adoption of child, or foster care placement of a child under the age of three with the employee.
All available paid vacation and sick leave must be used and the remainder of parental leave is unpaid.
Sick Leave
Sick leave with pay is permitted in cases when an employee's performance of duty is restricted because of sickness, injury, pregnancy or confinement. It is also permitted when an employee is needed to care for an immediate member of the family who is sick.
Immediate family is defined as: those living in the same household related by kinship, adoption or marriage; minor children whether living with employee or not; and foster children certified by the Department of Protective and Regulatory Services.
Notice is required as early as practicable.
Absences for more than 3 consecutive workdays require a doctor's certification.
Absences for 3 consecutive workdays or less may require a doctor's certification.
Emergency Leave
Emergency leave is permitted for the death of a family member (spouse, parent, grandparent, child, grandchild, sibling or the equivalent of a spouse's relations) without a reduction in pay.
School Visits
Provided reasonable notice is given, parents of a student in grades K-12 may use up to 8 hours of sick leave to attend school conferences.
Medical Donations
Five days of leave may be taken for bone marrow donation each year.
Up to 30 days of leave may be taken for organ donation each year.
Blood donations are allowed a "sufficient time off" for up to four times each year.
Employees must provide proof of blood donation.
There is no deduction in salary for this type of leave.
Military Leave
Employees who are members of state military forces or members of the reserve may take up to 15 days paid leave for training or ordered duty without loss of benefits or stature.
When returning to work, the employee is to be considered to have been on furlough during his or her leave.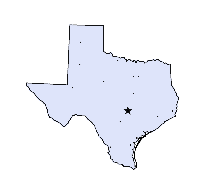 Check out our Free FMLA
Eligibility Advisor Here!